Back in February, Ryan was invited to attend the West Coast Bully Expo at the National Orange Show in San Bernardino, California. He spent seven days (om, maybe three days, and the rest having fun!) rubbing shoulders with some of the biggest names in the dog breeding industry including Diego Sanchez, Susan Bello Pearson, Archie Sanchez, Jetpet Francis and Ste Murphy. The show was sold out, with breeders coming from all over the world.

This indoor show was the biggest and best show to come to the West Coast, covering a whipping 41,000 sq. ft, with over 200 booths and 1,500 parking spaces! Participants (especially those with French and English bulldogs) were encouraged to partake in the ring, with classes including:
AB STD
AB POCKET
AB EXTREME
AB EXOTIC STD 13′-18"
AB EXOTIC MICRO 13″ -BELOW
AB EXOTIC EXTREME 14′-20″
AND
ENGLISH BULLDOG
FRENCH BULLDOG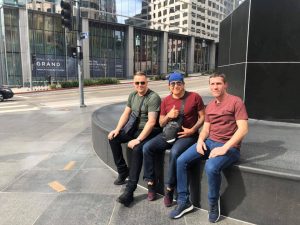 The West Coast Bully Expo proved to be a huge success, and everyone left smiling and raving about how well it had been organised, how much fun they had and how many contacts they had made (which of course, included Ryan).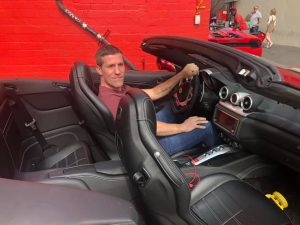 After the show, Ryan took a few days to chill out with the boys and make the most of his time in America. Not only did he get to top up his tan, but he also enjoyed a few cold ones and managed to get behind the wheel of some of the most exotic cars on the roads today!